Sometimes You Just Don't Want To Share!
Everyone always remembers fighting over the few pieces of rainbow cookies scattered through those holiday cookie platters from the corner bakery… Well no more! we made everyone's favorite into a new easy grab and go package!  No need to buy by the pound anymore or wait till the holidays.  Classic Italian Rainbow Cake Bites are now available everyday and everywhere!
Classic Italian Rainbow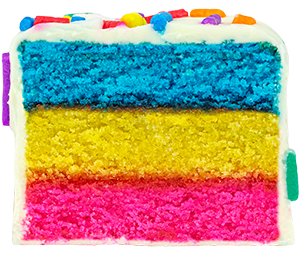 Ultimate Party Cake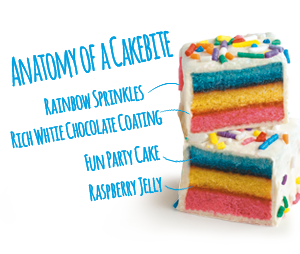 New York Crumb Cake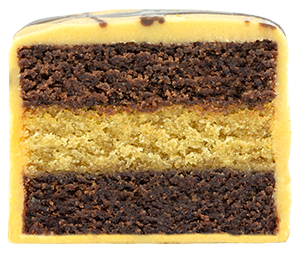 Peanut Butter Chocolate Ripple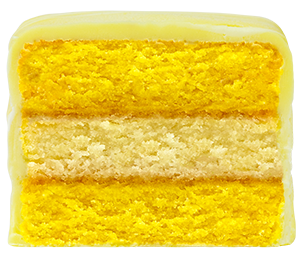 Sweet Lemon Layers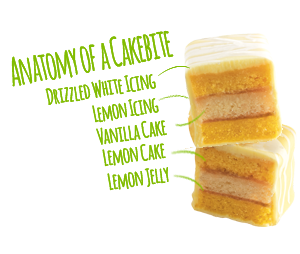 Harvest Pumpkin Spice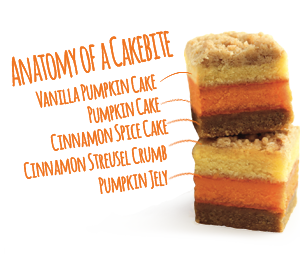 The Story
Having grown up in New York tri-state area, rainbow cookies have always been the pinnacle of the bakery sweet treats.  The way we describe it is: all the cake in just one bite! It's a 3 layer rainbow almond cake cookie, between layers of raspberry jam surrounded on all sides with chocolate.  Our bakery has been baking up Italian Rainbow cookies for over 50 years! It has always been our signature product line and we are excited to bring the evolution of our rainbow cookies to our brand new product line, CakeBites!
Since we have launched CakeBites the customer response has been overwhelming!  It's very clear people LOVE their rainbow cookies…and they love them that much more in the convenient grab & go package we have created. Be on the look out for even more flavors to come out soon!
Look for CakeBites coming to a store near you soon!
Get In Touch
If your interested in receiving more information on CakeBites, like sales information, nutritional information, where to purchase in your area or to become a distributor… please fill out the form below.
We are located at:
141 Freeman Ave
Islip, NY 11751
Ph: 631-581-4000
Fax: 631-581-4510